Retirement Planning
The objective of retirement planning is not simply getting clients to the point of retirement but rather enabling them to live through retirement.  Our approach to retirement planning follows the prudent process of assessing your current situation, understanding your unique goals/desires for the future, developing a strategy to obtain those goals and reviewing them over time to measure our progress toward those goals and make changes as the financial landscape or your goals evolve.
Our team of financial advisers possess over 75 years experience in financial services.  We assist clients with: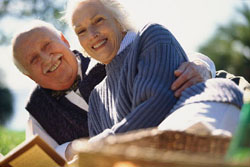 IRA's

401(k) rollovers

Retirement planning

College education planning

Investment guidance.
We also consult with large and small businesses in establishing successful and cost effective retirement benefits plans including:
401(k)'s

Simple IRA's

Non-Qualified Deferred Compensation programs.